A.Getmanski & Z.Golubeva
July 24, 2011 ·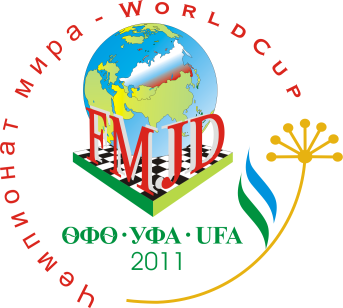 Aleksander Getmanski & Zoja Golubeva are the winners!
It was very exciting tournament on a very high level.
Thank You Bashkortostan!
After this tournament we already know 10 of 12 players who will represent FMJD on December in Beijing.
One per each Continent:
Europe – A.Gerogiev
Africa – JM.Ndjofang
America – A.Silva
Asia – E.Dul
next 6 from World Cup (max 3 per country):
A.Getmanski
R.Boomstra
M.Amrillaev
P.Meurs
G.Valneris
R.Misans
Last 2 places belongs to FMJD (Wild Card) and to China (will be known after internal qualification tournament).
With Women and Beijing we need to wait until World Championship (almost sure that will be organised on September in Ukraine).
We have 8 places for Women in SAWMG – 6 in order of World Cup (max 2 per country), Wild Card and China.