Good news from Ural!
February 19, 2011 ·


Our president Mr.Harry Otten visited Bashkortostan.
He open World Championship Women, but also had very interesting meeting with President of Republic of Bashkortostan.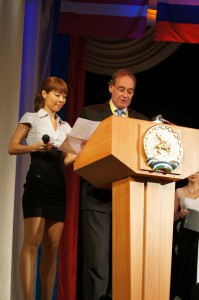 President of the Republic Mr.Rustem Chamitow said that it will be big pleasure for him and all Republic to see Wolrd Cup tournament in Ufa on 2011.
Soon we can expect more details. But for that moment it is clear – on July 2011 (18/24) all top players from the World and also any other who wish we will see here in Ufa.