Beijing, December 2011
April 30, 2011 ·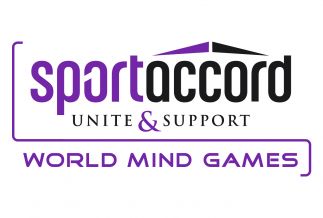 Good motivation for World Cup competitors!  World Cup classification will be used to define participation in Sport Accord World Mind Games.
Sport Accord World Mind Games it will be unique event with 5 sports: Chess, Bridge, GO, Xiangqi and Draughts. All with really top players.
We will be represented with 12 man & 8 women. Prizes $90.000 will be divided into this 20 elite players. Also 8×8 player will be there with 6 players as a performance.
Qualification to Beijing
Man

12 players → 11 in order of WorldCup

1 FMJD Wild Card

maximum 3 per country

minimum 1 per continent and minimum 1 from China
Women

8 players → 7 in order of WorldCup

1 FMJD Wild Card

minimum 1 from China

maximum 2 per country
Competition
scoring
Players are playing unlimited number of games till first victory.
Score depends on moment of victory:
1st game gives result → 12:0, 2nd game → 9:3, 3rd game → 8:4, 4th or next … 7:5
Every game – rate of play is shorter!
- 1st game 1h20′+1′ per move
- 2nd game 20′ + 5" per move
- 3rd game 5′+3" per move
- for all next 5′+2″ (for unlimited number of games)
system
Man (12)
12 players divided into 2 groups. After 5 round cross semifinals and finally direct duels for 1st, 3rd,… 11th place
Women (8)
Simple round-robin tournament (7 rounds)
64-performance
round robin (5 rounds) then semifinals (1-4, 2-3) and finals
Schedule
December 6th/7th staff arrival
December 8th players arrival/opening
December 9th – December 16th playing days
December 17th departure